Exhibit Management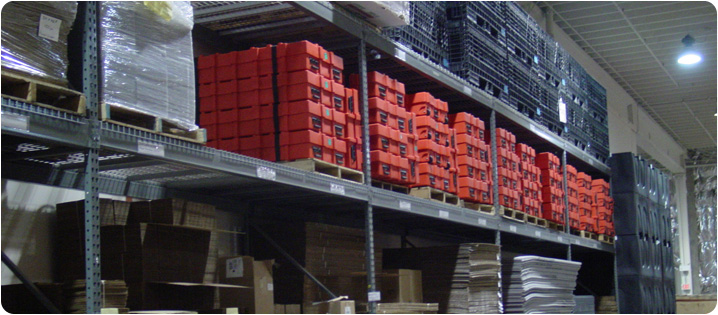 Storage
If you need a place to store your exhibit properties between events, look no further. Your exhibit can have a permanent home in our secure and climate controlled facility.

Nomadic Display maintains warehouse facilities in suburban Washington, DC, in northern New Jersey and in Las Vegas. For information on other locations, please contact your Display Consultant.
Inspection and Maintenance
Will your trade show exhibits be ready for your next event? Items can be misplaced during tear down or damaged in transit. Yet you need to be confident that your presentation will be as good as, if not better than, the last. So when your display property returns to the warehouse, let us inspect it for you.

To keep your display in top condition, we will perform a visual examination of all parts and graphics related to your presentation for damage and repacking after each show. You will be alerted of missing or damaged components or graphics and provided with an estimate for their repair or replacement.

Avoid last minute surprises and rush fees to correct them. Ask your Display Consultant for details about how to secure return inspection and maintenance of your trade show display.
Online Inventory
If you attend multiple events each year, own multiple display properties - - some of which may reconfigure - - and/or a variety of graphics targeted to different audiences, then you know how difficult it can be to keep track of it all. That's why we offer our exhibit storage clients a powerful, web-based application to manage it all.

Get organized and streamline your logistics in a secure, online dashboard that enables you to:
view exhibition and events schedules across your organization
view an inventory list of your displays and graphics and their availability
order properties to be prepared for upcoming events
manage event budgets and calculate their ROI afterward
Information access and system use privileges may be granted to multiple individuals via user name and password. Contact your Display Consultant for details on subscribing to our time-saving system.