Infographic - Optimize Your Trade Show Booth with Technology!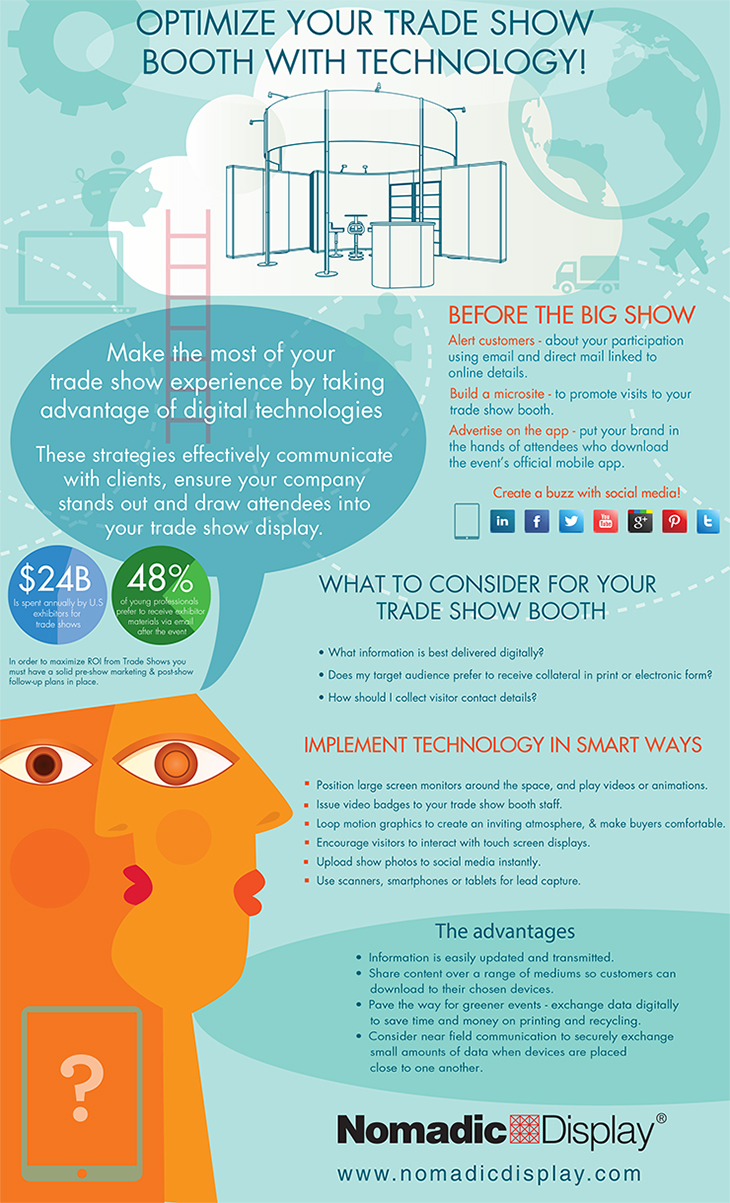 Share this Image On Your Site

Trade show displays today feature new technologies designed to help marketers attract, engage and deliver product information to attendees. The ever-growing pace at which new technologies are released presents many opportunities to maximize the results of your exhibit marketing program before, during and after every event. Among these potential benefits:
Digital communications enable you to connect with prospects before your trade show. Online ads, email, and social media make an impression on your audience so they put you on their "must see" list at the event.
Technology plays an important role engaging visitors during the show. From interactive games, electronic surveys and quizzes to audience triggered presentations, technology drives traffic.
Technology can help you to demonstrate complex products using video or animations or touch screens in your trade show display.
Recording contact details during the show is key to measuring your trade show results. Apps, bar code scanners and other technologies can make it faster for you to capture and qualify your visitors.
Increasingly sophisticated tools make it easier to maintain contact with your prospects after the show so your company or product stays "top of mind" with prospects when they need what you offer.