Infographic - The Pathway to Your New Nomadic Display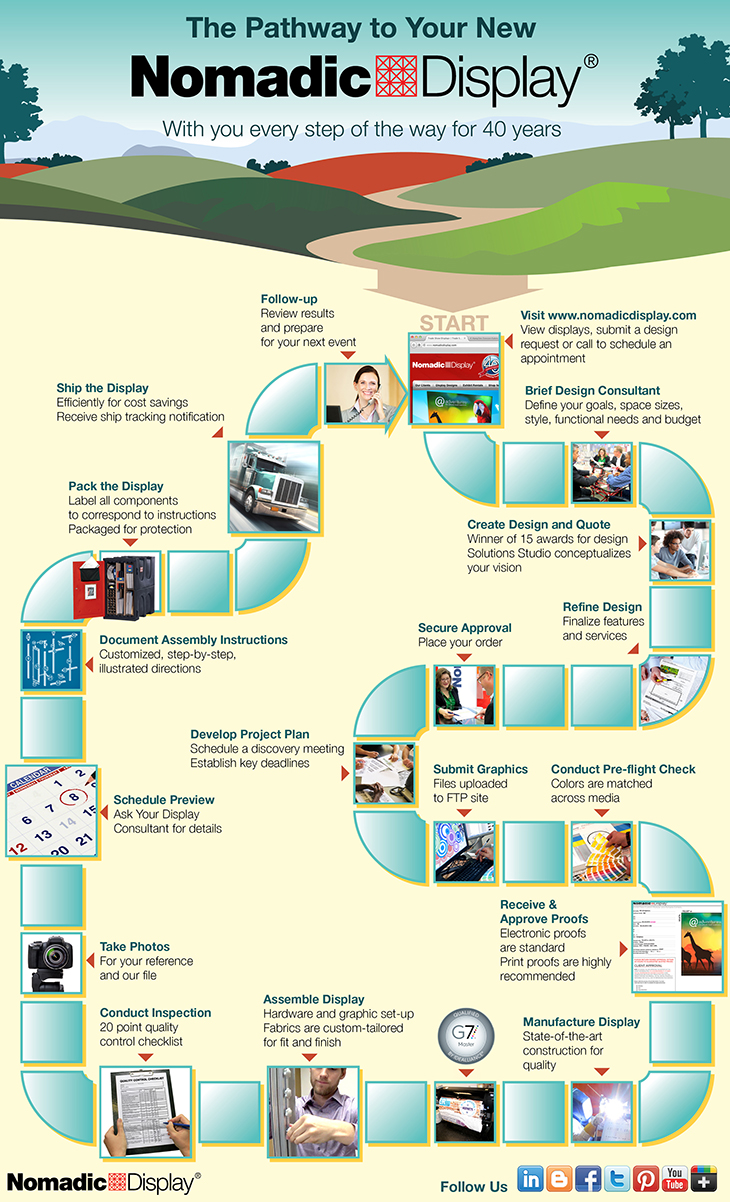 Share this Image On Your Site

So it's time to get a new exhibit. Like buying a car, the thought may illicit emotions ranging from delightful excitement to sheer panic. As buyers, our satisfaction with a purchase experience can be based on a variety of factors from personnel to the process and ultimately the product itself. For me as a consumer, it starts with one simple question... was it what I expected?

Great customer service is about making and keeping promises. We believe our customers are best served by knowing what to expect. So we created an infographic map of the buying journey for our customers. It starts with the initial research phase and charts the path all the way through to the follow-up after-the-sale.

If you are a first-time buyer, you may pick up a few pointers on what awaits you. If you're a veteran buyer, you may find value in comparing it to your experience. Download the infographic for your own use and feel free to share it with coworkers and colleagues.