Green Commitment
Green Commitment
Environment Policy Statement
Nomadic Display is making it a priority to adopt a green business environment. We design superior quality, high performance, and energy-efficient products. Our manufacturing facilities in the USA and Ireland have been, and will continue to be, committed to adopting environmentally friendly practices in design, production, and delivery of our displays. Our Corporate and Sales Offices are committed to demonstrating environmental leadership in all facets of our business transactions.

Nomadic Display is actively working with our employees, suppliers, partners and users around the world to meet, or exceed, our current environmental commitments which are summarized below.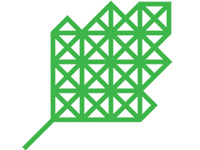 Recycled Materials
We strive to use recycled materials whenever possible and appropriate in promoting, designing and producing our display solutions.
Our aluminum structures are the finest quality and feature 80% post-consumer recycled content.
We use MDF boards made with environmentally-friendly binding agents and scrap wood fibers that are a waste by-product of the lumber industry.
Our Eco-fi™ for Velcro®-compatible fabrics which contain polyester made from 100% certified, post-consumer recycled plastic bottles.
We use packing foam made from recycled materials in our shipping cases to protect contents in transit. Our rotationally molded, polyethylene shipping cases contain the maximum levels of reprocessed resins. And our shipping cartons are made from a combination of recycled, recovered and new corrugated paper products.
All of promotional materials are printed on 100% recycled, elemental chlorine-free papers products certified by the international Forest Stewardship Council (FSC). The FSC stamp serves as an assurance that the trees used to produce the printed collaterals, come from responsibly managed forests.
Our rest room and kitchen facilities are equipped with recycled paper products.
Pollution Prevention
We strive to prevent the release of harmful substances into the environment to the greatest extent possible during the design, development and manufacturing of our products.
We have significantly reduced our use of solvent-based adhesives by switching to pressure-sensitive heated adhesives. Solvent-based adhesives are known to release volatile organic compounds (VOCs) that contribute to indoor and outdoor air pollution as well as damage soil and groundwater.
We have invested in progressive graphic printing technology that utilizes eco friendly water based inks.
Our displays are compact and lighter in weight to be more efficient to ship.
We use only SmartWay Transport Partners with exceptional fuel efficiency/environmental performance scores. The Environmental Protection Agency established SmartWay to reduce fuel consumption and greenhouse gas emissions.
Water and Energy Conservation
We strive to conserve water and energy in our operations.
Our state-of-the art dye sub printing process is eco-friendly in nature because our systems utilize water based inks that eliminate the release of hazardous solvents.
We use LED (Light Emitting Diode) lights for downlighting that use up to 100 times less energy and last up to 100,000 hours when used indoors.
To conserve power, our manufacturing facilities have installed motion-sensing switches for production processes to eliminate high-energy consumption as well as automatic timers for lighting.
Waste Reduction
We strive to reduce waste in our manufacturing processes and business operations.
Fabric scraps are repurposed as product packaging fillers or for other uses.
We cut our company wide consumption of paper for communications, transactions, management and record-keeping systems in half.
Sustainability
We strive to offer sustainable display solutions that help reduce the carbon footprint impact of exhibitors around the world.
Our product lines are designed to integrate with one another so components may be re-purposed into new display designs.
Our displays are modular and designed to facilitate the re-use of components in different configurations to serve multiple applications.
We offer display rentals which is based on frequent re-use of a vast inventory of interchangeable components.
And our

"No Questions Asked" Two Year Warranty

  on Instand pop-ups provides for their unlimited re-use. Should it ever fail to function, Nomadic will repair Instand frames free of charge for the life of its ownership.
Recyclability
We strive to buy, sell and use products that may be recycled.
All of our aluminum structures, rotationally molded shipping cases are 100% recyclable.
Our steel and aluminum scraps, waste paper, plastic bottles, batteries and used print cartridges are routinely collected and recycled.
Stewardship
Nomadic chooses to do business with others who share our philosophy and are committed to progressive environmental policies.
We strive to inspire environmental responsibility and encourage a "reduce/reuse/recycle" mentality among our suppliers, partners, users and employees - - on the job and at home.
We frequently share information on the eco-friendly exhibiting products and practices.
We serve industry-wide green exhibiting initiatives by contributing to articles, committees, and educational forums.
Compliance
We operate our manufacturing facilities in accordance with all necessary environmental permits, approvals and operational controls. We adhere to all applicable environmental laws and regulations and strive to exceed the required levels of compliance wherever feasible.