Safeguard Technologies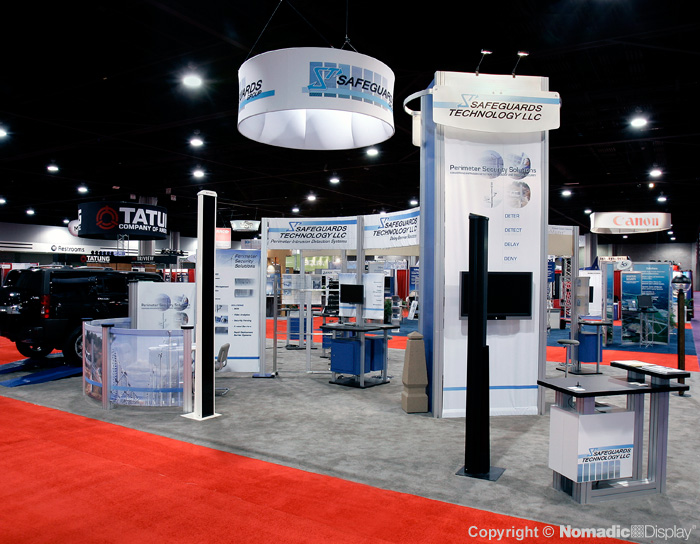 "Our new Nomadic exhibit gave us a higher level of functionality than our previous island exhibit."
Doug Vanderkolk,
VP Sales and Marketing, Safeguards Technology, LLC
Client
Safeguards Technology LLC, a subsidiary of Itochu (ITOCY), is a global Fortune 500 company, which has been providing security technology products for over 25 years. They specialize in perimeter security for industrial and government facilities and projects.
Requirement
An open and spacious exhibit that effectively showcases their security technology products and consulting services.
Solution
A custom modular 30' x 40' island exhibit for the 2008 American Society for Industrial Security (ASIS) show in the US and the Special Equipment Exhibition and Conference for Anti-Terrorism (SEECAT) in Tokyo. The display provides for interactive presentations of the company's security capabilities at multiple locations throughout the exhibit.