Old Port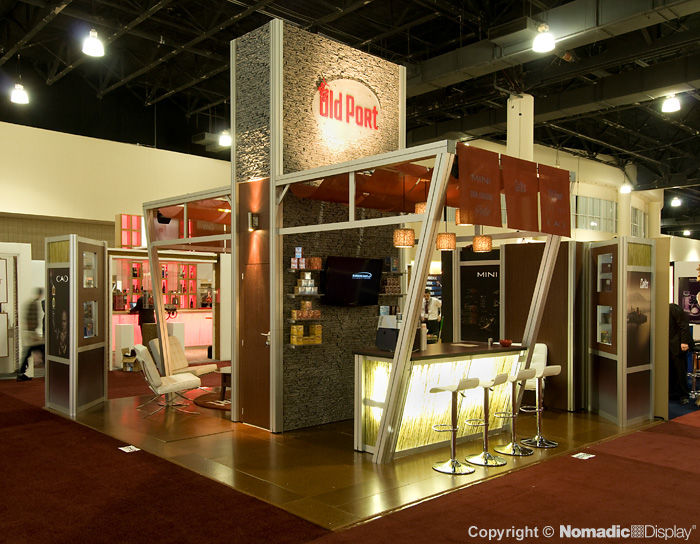 "Our new Nomadic custom modular exhibit takes less time to assemble and dismantle, making it easy for us to transport it from one show to another."
Sylvain Laporte,
Marketing Consultant, Old Port
Client
Old Port is a brand owned by the Scandinavian Tobacco Group (STG), one of Denmark's largest international companies and the leading producer of cigars in Europe and North America. STG sales account for half the total cigar market in Canada and Old Port is one of three of its preferred brands.
Requirement
Old Port wanted a new exhibit that would reflect its stature in the market with high style to lure new buyers.
Solution
Nomadic Display Montreal created a 20' x 20' bar/lounge inspired environment reminiscent of the past time of cigar smoking. A faux brick central storage tower supports an uplit logo while sconce lights illuminate the access doors. One side of the exhibit features a backlit bar with pendant lights and a plasma screen on the wall. The other side accommodates a group of Mies Van Der Rohe style chairs around a coffee table in front of a "fireplace". Lit showcases and shelving were also integrated into the island environment for product display.