Concept 2 Consumer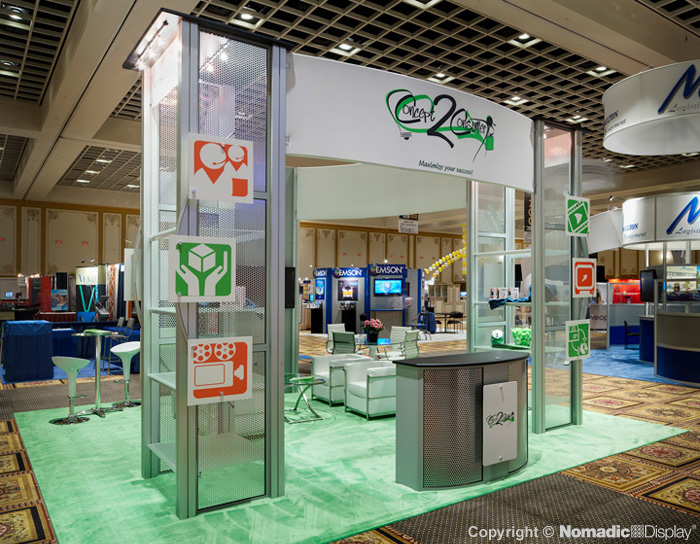 "Our booth for the ERA show was a huge hit in assisting with the launch of our new company. The edgy look stopped people in their tracks while walking the show and the professionalism the booth displayed kept them there to talk business."
Brandi Swenson,
Operations Manager, Concept 2 Customer
Client
Concept 2 Consumer (C2C) launched their new company that offers a complete range of services for the direct response marketing and sale of consumer goods. The show draws over 3,000 visitors interested in direct-to-consumer commerce through television and online. Members include prominent retail merchants such as eBay, HSN, and QVC.
Requirement
C2C wanted an island display that was open and welcoming yet bright, and eye catching to get noticed on the show floor. Functionally, the design needed to provide areas for meetings with guests. In addition, C2C wanted a modular display that could be reconfigured to fit an inline space for other events.
Solution
C2C's show goals were to generate opportunities with new prospective customers and to network with people they might possibly work with in the future. Mostre Design worked with Nomadic to propose a high touch environment with a fresh approach. A tall archway constructed of aluminum and punched metal provided height for corporate signage and defined space without closing it off to aisle traffic. C2C's logo features bright green so a carpet of the same color was chosen to grab attention and establish recognition for their brand. Opposite the archway, the open space was split between two casual seating areas for small group meetings.