Traffic Generator and Buzz Builder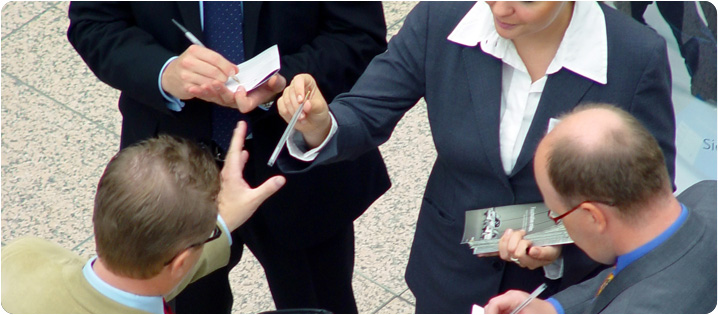 A Peer-to-Peer Networking Solution
Nomadic Display believes that face-to-face marketing is the most effective way to build relationships, gain customers and grow your business. Today, marketing executives are looking for methods to enhance their face-to-face marketing programs by connecting with more attendees and achieving a greater return on their trade show investment.

The Mingle360 solution, the MingleStick, delivers an exciting, engaging, and contagious experience for the attendees. This powerful event networking solution enables attendees and exhibitors to connect and exchange contact information digitally.

The MingleStick is akin to an electronic business card, and connects to an online portal for managing your trade show contacts and social media connections on LinkedIn, Facebook, and Twitter! Want to learn more?