Volkswagen Ireland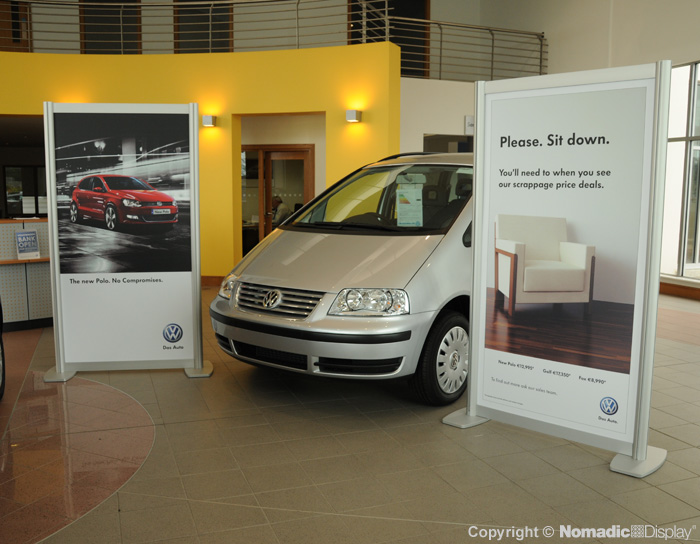 "This campaign was a huge success. We look forward to many more successful projects in the near future with Nomadic."
Anna Dawson,
Dealer Advertising & Marketing Manager Volkswagon Ireland
Client
Volkswagen (VW) is one of the world's leading automobile manufacturers and the largest carmaker in Europe. VW wanted to premier its newly redesigned Polo model throughout Ireland in conjunction with a government old car scrappage program. VW's plan to gain market exposure for their newly enhanced model included a variety of live presentations. These marketing initiatives involved: television spots, outdoor events and showroom communications.
Requirement
VW had been disappointed with the low quality stands they had used in the past. Based on their experience, VW wanted eye catching custom displays with clean lines and a high quality finish. Volkswagen wanted custom displays to fuel their brand, spark interest in product benefits, and withstand installation in multiple venues. VW needed 100 displays that would ultimately be placed in 80 showrooms located throughout Ireland.
Solution
Applied Signs partnered with Nomadic to design sleek kiosks/stands that communicate with style, are lightweight, quick to assemble and durable. VW was so pleased with the success of their program that they have since ordered 40 additional custom displays to support the launch of a newly redesigned Passat.