Oni Press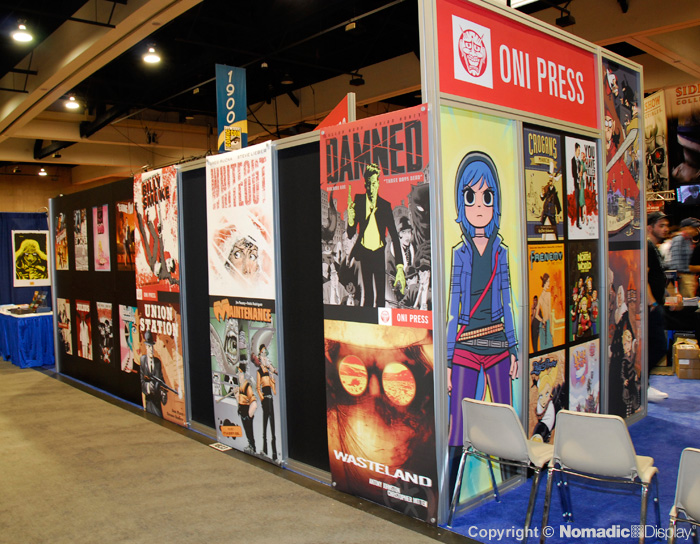 Client
Oni Press is a renowned comic book and graphic novel publisher based in Portland, Oregon. One of independent comics' most respected and innovative publishing houses Oni Press publishes one of the most eclectic and diverse lines in comics today.
Requirement
A new island exhibit for Comic-Con, the annual international convention attended by over 125,000 comic book enthusiasts and dealers. Dedicated to creating awareness of, and appreciation for, comics and related popular art forms, Comic-Con celebrates the historic and ongoing contribution of comics to art and culture. The graphic novel industry is estimated at $370 million annually.
Solution
A 20x30 environment that would draw crowds. Set against black laminate surface treatments, the exhibit focused attention on a collage of Oni Press' famous comic book characters on bold, colorful and visually dramatic fabric printed graphics.