North Sails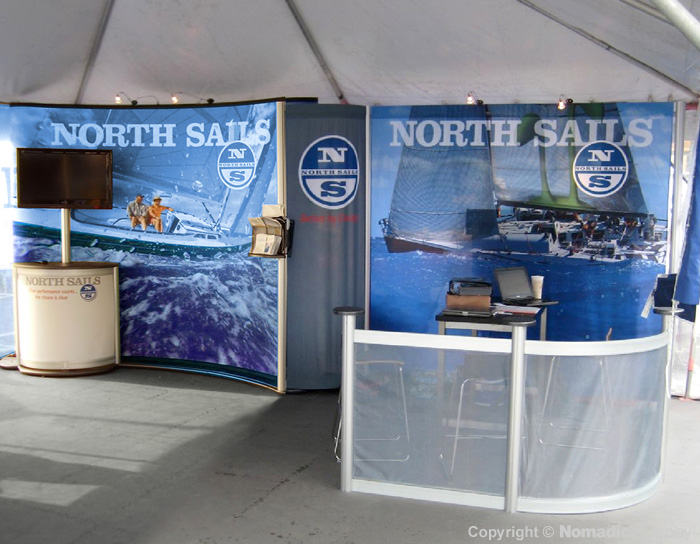 Client
North Sails, a market leader in sail making, is globally recognized for building sails that are faster, lighter and longer lasting than any other sails in the world.
Requirement
The North Sails came to Nomadic Display with pre existing Instand properties and was looking for a new custom design solution that would accommodate their expanding business priorities; the custom display needed to scale to fit multiple applications.

North Sails wanted to debut their highly anticipated exhibit at the 40th annual Newport International Boat Show in a 20'x20' space. The Newport International Boat Show is an outdoor event that features new sailboats and powerboats and thousands of products and services from both domestic and international exhibitors. North Sails wanted the updated custom exhibit to reflect their market dominance and global positioning as a premium supplier of high quality sails.
Solution
Nomadic partnered with Zap Creative to refurbish North Sails pre existing Instand frame and magnetic struts (at no added cost to the client under Nomadic's industry leading NQA warranty). Nomadic Display strategically installed signature DesignLine® features that provide versatility and will allow North Sails to maximize their display options, such as: foundation, a semi private meeting area, a backlit reception counter with a mounted 22" LCD monitor and a vibrant 10ft graphic backwall displaying NorthSails product in action.