Nexans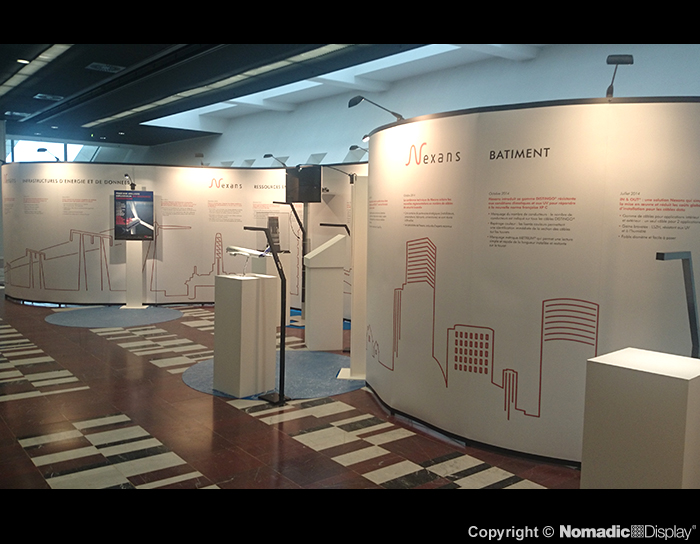 Client
Nexans is the leading supplier of cable products in France. They supply an extensive range of cable products to the power transmission and distribution, energy resources, transportation and building industries. Nexans France has more than 20 operation centers and employs over 3,000 people.
Nexans Booth in 2014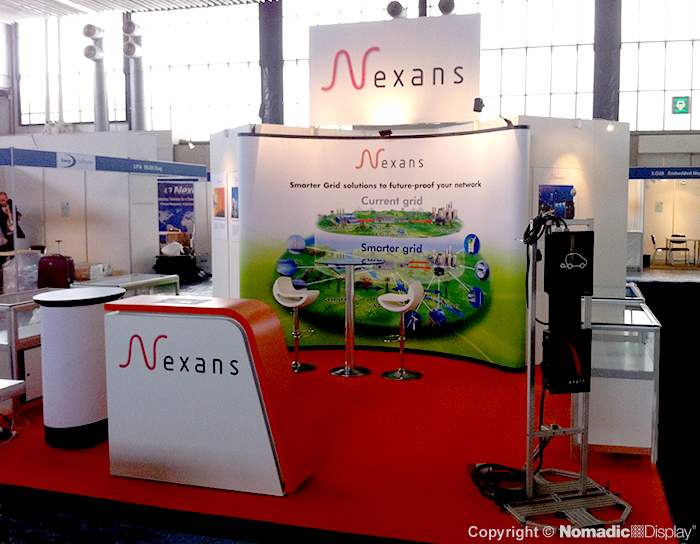 Requirement

For their annual company-wide meetings, Nexans turned to Adimage for a fresh presentation. Adimage repurposed Nexan's inventory of Nomadic Instand pop-up displays to form an undulating wall spanning 12m in length. New graphic panels describe the full spectrum of Nexan's business areas.

The 12m wall also served as a backdrop to a presentation by Nexans' president to the Military Circle of Allied Armies in Paris this year.
Solution

Nexans is a long standing client of Nomadic's partner, Adimage Adexpo, in France. Nexans owns more than 20 Nomadic displays and participates in more than 20 events annually in Europe.