National WWII Museum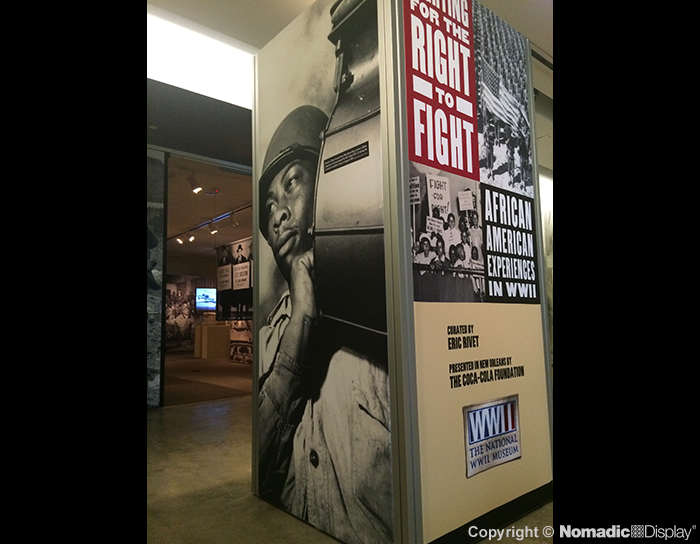 "Synergy Design Group Synergy is a joy to work with. They are able to meet tight deadlines and field last minute changes so I wouldn't hesitate to recommend them. We are extremely pleased with Nomadic's exhibit systems, the quality of manufacturing and the ease with which we will be able to repurpose them"
John Costa
Exhibit Designer
Client

Synergy Design Group is a leader in the creation of branded trade show, event, and face-to-face marketing environments. We ensure that your project will be on target and in sync with your sales and marketing objectives. Synergy combines the latest display hardware with engaging design to give you exhibit solutions that stand out from the crowd.

Trade shows open up our world life experience. Sure we conduct business but trade shows and events also give us the opportunity to enjoy local experiences. On your next trip to New Orleans, make a stop at the National WWII Museum. Receiving a half million visitors each year may help explain why it was voted the #1 tourist attraction in New Orleans by TripAdvisor.
Requirement

Dedicated to telling the story of the American experience in WWII, the Museum offers a compelling portrayal of why it was fought, how it was won and what it means to us today. Over the past 15 years the Museum has grown into a six acre campus with an expansive collection of artifacts including a submarine and incomparable examples of wartime aircraft.
Solution
In addition to permanent installations, the Museum showcases rotating exhibits. A few years ago, an exhibition from the
US Holocaust Museum
using Nomadic Display portable
modular display systems
travelled to the WWII Museum as a temporary installation. The Museum was impressed with the exhibit system. So when the time came to purchase modular displays for their "Manufacturing Victory" exhibit last year, they contacted Synergy Design Group of New Orleans. The Museum wanted a display system that would enable them to integrate and repurpose the displays for future use in new exhibitions.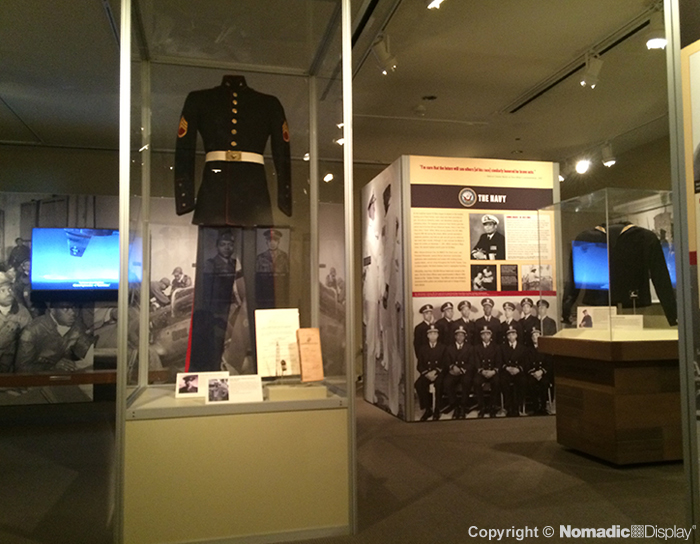 So when planning this year's new travelling exhibition about the African American experience in WWII, they brought Synergy Design Group in to work on the project. Entitled "Fighting for the Right to Fight", the exhibition features large scale modular displays and rich graphic imagery that have to be easy to break down, ship and reassemble. Next summer the "Fighting for the Right to Right" exhibition will begin a two year national tour.