LI-COR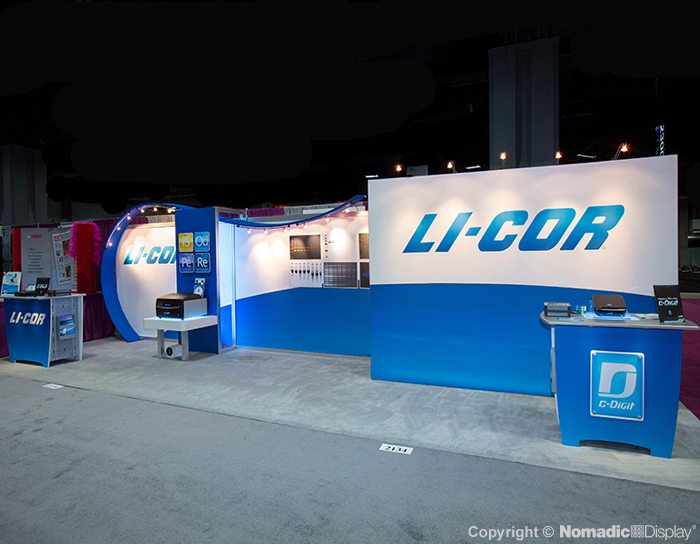 Client
For the last decade, LI-COR's Biotechnology product line's technology led to the rapid release of new products. It wasn't long before they outgrew their trade show exhibit and the demands on their space. They saw the need for new environment.
Requirement
LI-COR wanted to promote its brand with a more contemporary trade show display design. LI-COR's target audience comprised of members of the scientific community and engaging them can be challenging. LI-COR needed their new exhibit environment to stimulate interaction and generate sales opportunities. In addition, LI-COR wanted the flexibility to reconfigure the presentation for different booth sizes.
Solution
Vision Exhibits worked with Nomadic Display to propose a modern, clutter-free display design that invites visitors, highlights LI-COR's products and makes demonstrations easily accessible. Clean graphics boldly portray the brand while uplit counters and platforms are used to showcase products.

Reaction to LI-COR's new trade show display has been phenomenal. Leads increased four fold at all four shows in 2013. Demonstrating their newest product in front of the space draws attention from passersby and enables LI-COR to generate hundreds of leads at each event. In addition, the design delivers real value. Comprised of lightweight fabric structures the display offers the flexibility to easily be used in 10', 20' and 30' inline spaces.