Canadian Breast Cancer FDN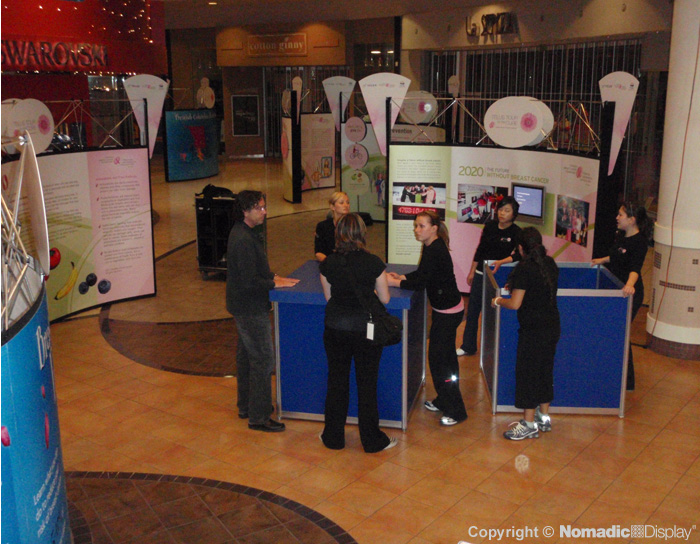 "We're very optimistic that the Nomadic solution presented to us by Exhibitree, will help us achieve our goals for this tour."
Myrna Holman,
Director of Project Implementation - CBCF
Client
Canadian Breast Cancer Foundation (CBCF) is the largest charitable organization in Canada dedicated exclusively to the fight against breast cancer.
Requirement
Lightweight and portable displays that are fast, easy to set-up, and durable enough to withstand the tough conditions of a breast cancer awareness tour, the TELUS Tour for the Cure.
Solution
A customized rental solution comprised of a series of 11 interactive Nomadic Instand pop-up displays. The solution offered significant savings on transportation because the shipment was so compact that the CBCF was able to eliminate one truck. This provided an opportunity for the client to reduce their carbon footprint as well as encourage the re-use of existing exhibit properties.