Cartoon Network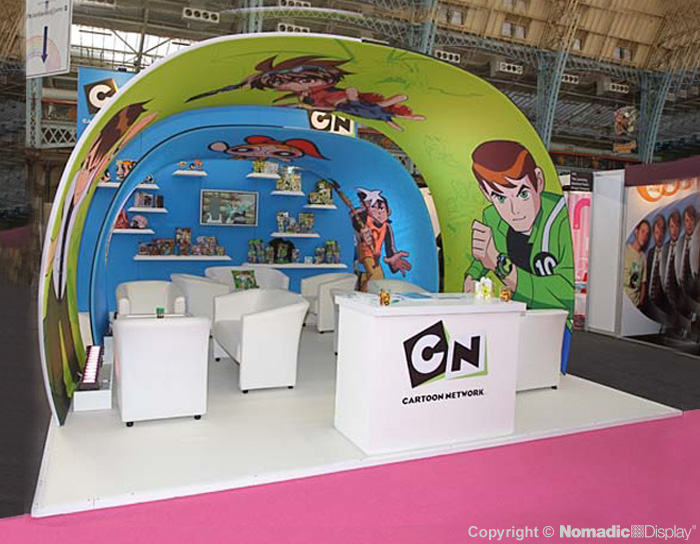 Turner Broadcasting Systems, a Time Warner Company, is home to Cartoon Network and other entertainment channels. Turner became a client of Nomadic Display almost three years ago when we designed the ultimate trade show display for their much anticipated debut at Brand Licensing 2008.

Nomadic's Solutions Design Studio created the most memorable trade show display for Turner. Customers were drawn in by the high definition graphic arches that defined their semi-enclosed meeting area where key buyers were immersed in Cartoon Network's brand and product offerings.

Since then, the Cartoon Network's trade show display has traveled extensively to international destinations including: Poland, the Czech Republic and Dubai.